Recent News at SWAG
Building Stronger Closer Relationships Around the World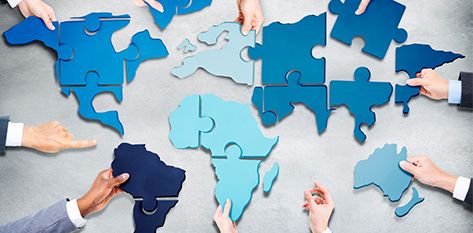 Great service is easy when you love what you do, and here at SWAG Bookkeeping, we love what we do. We combine that love with our professional expertise to deliver the type of customised service our clients both expect and deserve.
We are so pleased you have decided to be part of our SWAG Family, and one day, we would like to have family all over the world, all doing what we love to do and supporting each other to be our best.
Thursday, March 2, 2017

SWAG Director Sheree Conway is preparing to ride through Thailand from 20 to 25 March 2017 on the Hua Hin-Khao Lak ride for Hands Across the Water. Hands Across the…

Monday, February 27, 2017

BAS due now—or do you qualify for a two-week extension? We probably don't need to tell you that your BAS is likely due for lodgement tomorrow, but did you know…

Friday, November 25, 2016

The age-old saying, "time is money" certainly rings true to every small business owner. Tracking the time spent on a project against what you're charging the client will ensure that…

Friday, November 18, 2016

There's no denying the fact that technology is key to determining, understanding and forecasting the health of your business. Automated feedback tools have become integral to many businesses, allowing SME…

Friday, November 11, 2016

Crowdfunding has become extremely popular over recent years, thanks to online apps and forums like Kickstarter, GoFundMe and Indiegogo. As the name suggests, crowdfunding is a process where people can…

Friday, November 4, 2016

Many small business owners use their car for their work; travelling in between meetings, making deliveries and running errands to keep the business on track. If you're one of many…

Friday, October 28, 2016

Sales is the driving force behind almost every business and with the holiday season nearly upon us, now is the time to supercharge your business budget plan. November and December…

Friday, October 21, 2016

In the ever-changing digital world in which we live and work, it's so important for SMES to understand their privacy obligations. A recent study from an Australian law firm –…

Friday, October 14, 2016

In case you haven't heard, you need to be paying and reporting super using SuperStream by 28 October 2016. If you've been using cheque or direct deposit to pay super,…

Friday, October 7, 2016

They say what goes around come around — and if business owners aren't reimbursing their employees in a timely manner, they can expect low staff morale and increased staff turnover….