Recent News at SWAG
Building Stronger Closer Relationships Around the World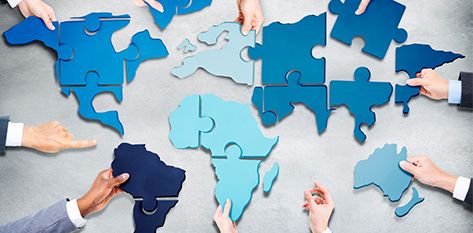 Great service is easy when you love what you do, and here at SWAG Bookkeeping, we love what we do. We combine that love with our professional expertise to deliver the type of customised service our clients both expect and deserve.
We are so pleased you have decided to be part of our SWAG Family, and one day, we would like to have family all over the world, all doing what we love to do and supporting each other to be our best.
Tuesday, September 1, 2020

Applications for the Business Support Fund – Expansion will be extended until 14 September 2020 The applicable amounts are as follows: $10,000 for employing businesses in metropolitan Melbourne and Mitchell…

Wednesday, August 19, 2020

PAYROLL – Don't miss the Fair Work Ombudsman update! Employers are required to give new employees a Fair Work Information Statement when they commence work. The High Court of Australia…

Saturday, August 15, 2020

On 13 August 2020, the High Court handed down a decision about the method of accruing and taking paid personal/carer's leave under the National Employment Standards. The High Court has…

Saturday, August 1, 2020

If you are doing your own bookkeeping, there's a great sense of satisfaction when you get the green tick – job done! But beware. That tick is to say…

Wednesday, July 15, 2020

JobKeeper and government grants means our bookkeeping has never been more important or up to date. But if you are only bookkeeping for compliance in your business, you are missing…

Wednesday, July 1, 2020

WORKSAFE RATEABLE REMUNERATION Try saying that 10 times quickly! As employers, we pay our workers compensation based on our estimate of employee remuneration for the year. At the end of…

Tuesday, August 6, 2019

Mongolia is a vast country. It is bordered by China and Russia but has its own unique culture. The population is low. A high proportion of the population…

Tuesday, July 30, 2019

What is Rescue Work? We all know the demands bookkeeping can make on our time, our patience and even our knowledge. But let it slide, put it in the…

Tuesday, July 30, 2019

While searching for information we felt you would find useful, I ran across a PC Magazine article that tested online survey companies. Checking over their findings, I decided to…

Wednesday, June 19, 2019

Travel to Utila Honduras Utila is one of the Bay Islands of Honduras, in the Caribbean, north of the mainland. It's known for its coral reefs and many dive sites….